Tooth Bonding in Allen, TX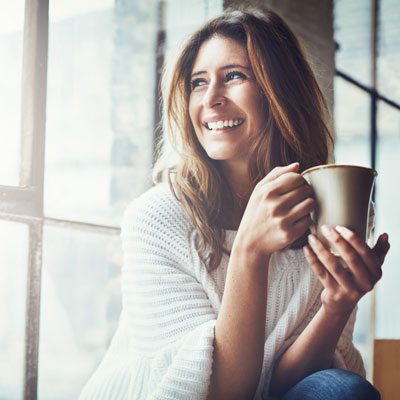 Hill Dental Studio is pleased to serve our community with high-quality dental care in Allen, TX. We're committed to creating personalized plans that suit each of our patient's individual needs. If you would like to make a change to your smile, our cosmetic dentistry services will likely be your best bet. Within these services, we offer tooth bonding.
Tooth bonding involves the use of a composite resin material. When applied to your teeth, it can cover imperfections with your smile, including
Chipped teeth
Fractured teeth
Gapped teeth
Misshapen teeth
Shortened teeth
Stained teeth
You might think that tooth bonding involves filling in parts of the tooth with the use of a single material. At our practice, we take the time to layer different colors individually onto each tooth. We may use 3-4 shades for a tooth to make it look completely natural. We want you to be thrilled with your results!
Tooth bonding is a simple procedure that can be completed in just one appointment with us. It's a cost-effective option and easy to do, making it a popular treatment within cosmetic dentistry. At your appointment, we'll carefully layer on the composite resin material. When we wrap up, you'll be able to leave our clinic showing off your gorgeous new smile.
The first step in having any procedure with us is to schedule for a consultation with one of our experienced dentists. You'll sit down to discuss what you'd like to achieve. We'll also evaluate your teeth and gums to ensure that you're a candidate for teeth bonding. There may be other suitable options in addressing your problem. If so, we'll discuss the advantages of each with you.
Once you have decided that you would like to move forward with tooth bonding, we'll carefully choose the correct shades of the composite material that we'll use. Your teeth need to be etched so that they can hold the material. They're then coated with a conditioning liquid. Finally, the resin can be applied, molded and smoothed out. A specialized light is used to harden the material into place.
After you've had teeth bonding, you want to make sure that your results last for as long as humanly possible. To keep them in great shape, we advise you to avoid drinking tea or coffee. You should also stay away from tobacco. All of these substances can stain your newly-bonded teeth. Keep stringent oral hygiene habits, including brushing your teeth twice per day and flossing daily. At your regular checkups, we'll remove any buildup from your teeth that can't be removed with brushing.
Complimentary Consultations Available
We're pleased to offer complimentary consultations on any service, including tooth bonding in Allen, TX. We'll also give you a second opinion if you would like one. Contact us today by phone or email today to schedule your appointment! Same-day visits are available if you require immediate attention or don't want to wait to improve your oral health.
CONTACT US »

Tooth Bonding Allen TX | 469-617-6488