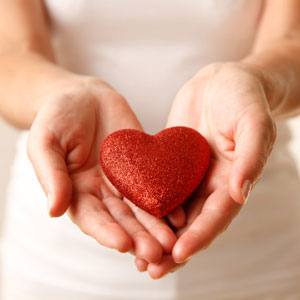 Hill Dental Studio Patient Reviews
Read What Our Patients Have to Say
It's truly an honor to be the recipient of so many wonderful testimonials from our cherished patients. We are deeply grateful that our patients have chosen us to be their dental care provider. At Hill Dental Studio, we will always remain steadfastly committed to providing an exceptional experience paired with outstanding services—at every visit.


Great Customer Service
From your 1st phone call to meeting you? Wow! Thank you for reminding me of what great customer service feels like ☺ I have definitely started a campaign for HDS – you all rock!!
Keep up the great work and take care! See you soon… lol
Blessings
Nkoli
The Hill Family Rocks!!
How nice of you to surprise me and my family with the "Grill Package". What a treat for us!
Many thanks to all of you for all you do for all of us, we are blessed to be part of your clientele that feels like family. You're the best!!
Thank you so much!
Xoxoxox,
Carolyn, Jeff, Angela, Zach & Mom
Feel At Home
Thank you so much for making me feel at "home" at your office ☺ I have already started telling my friends and family about you and your entire staff… get ready for some new clients… lol. I appreciate your time and look forward to the next step on this "teeth journey" ☹. My 1st visit was exceptional!
God Bless,
N.O.
Loved & Cared For
I just want to thank you for your remembrance of my birthday. I so loved the picture of all of you with your names on the back. In fact, I keep it right in front of my spot at the breakfast table so I can see it every day.
You people are so loved & have shown such love & caring for me every time I come in. You really bless me, & thank you!
Lovingly,
Bettye
Made Me Feel Special
Wow! Thank you so much!! You made my day, week, month. What an awesome way to make someone feel special. Nobody has ever done that for me before. The basket is awesome – the goodies inside put it over the top. Thank you for the healthy stuff to balance out the chocolate (b/c you know I ate it first) & maybe I'll avoid having a tummy tuck J & with the hygiene items there is no excuse for not having a sparkly clean mouth. This is a great idea – you have no idea how much it was appreciated & enjoyed. I can't quit smiling (& now there are teeth to show) when I walk past the basket. Going to the dentist isn't #1 on my to-do list, but y'all made it easier.
Thanks!
Sue
Fine Service & Friendships
Thank you, Dr. Hill & staff, for your kind words recently expressed in your recent mailing to me. Because of my husband's passing, I will be making some changes in my life. Thank you for your fine service and friendships.
Love,
Evelyn
Enjoyed The Day
Thank you for hosting such a fun party Friday evening! The food was delicious, the entertainment was lively (Pete especially loved the jump house) and the company/patients were exceptional! We thoroughly enjoyed visiting with the other guests and had a wonderful evening!
Love,
The McLellan's
Addressed My Questions
You definitely made me feel comfortable after you gave me a quick tour of the office and Dr. Hill's hours, then gently guided me to the room… Thank you for taking the time to address my questions and for the great customer service. When you handed me the gift bag & letter – that was AWE-some ☺. Keep up the great work.
Blessings,
Nkoli

Hill Dental Studio Reviews | 469-617-6488