TMJ/TMD Treatment in Allen, TX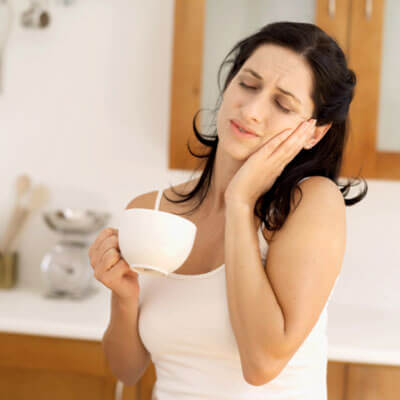 At Hill Dental Studio in Allen, TX, our dental team provides you with a full suite of services. No matter what you may require, you can feel confident that we'll evaluate you and give you our best advice and recommendations. Our many options include treatment for temporomandibular joint (TMJ) issues, which are also commonly called temporomandibular joint disorder (TMD).
What is TMJ/TMD?
Your jaw joint or TMJ acts as a sliding hinge. It connects your skull and jawbone and can be found next to your ear on either side of your head. TMJ disorders are a condition where your jaw joint and the surrounding muscles are painful. The causes are difficult to determine, though it may be from grinding and clenching your jaw, genetics, arthritis or an injury.
Many people experience only a temporary problem with their jaw joint that is resolved quickly. You may notice that you have more pain in certain times of stress and then other times have no jaw-related problems. If you have ongoing issues, however, you may be experiencing symptoms such as

Painful, tender jaws
Ear pain
Facial pain
Frequent headaches
Difficulty chewing
Locking or popping of the jaw joint

Rest assured that there is a solution to your TMJ pain. We can assist you thanks to our expertise within neuromuscular dentistry.
There are two different ways to approach treating TMD. One focuses on addressing your jaw joint as a hinge. Another focuses on your jaw as floating in a group of muscles. 95% of your pain comes from the muscles. With neuromuscular dentistry, our goal is to get the muscles around your jaw into a happier, more relaxed position. In doing so, you'll experience a relief of your pain, headaches and discomfort.
How to Relax Your Jaw Muscles
Our aim is to find the place where your jaw muscles are in a relaxed position. We'll use a combination of physical therapy techniques, TENS therapy or electric muscle stimulation. All of these modalities are commonly used by physiotherapists. Our standard, proven techniques can be applied to dentistry to get you outstanding results.
Your Expert in Neuromuscular Dentistry
Dr. Hill has taught TMJ/TMD treatment at the prestigious Las Vegas Institute. He has educated other dentists on how to use physical therapy and muscle techniques to relax the muscles of the jaw, as well as doing so on numerous patients over the years. That makes Hill Dental Studio the perfect place to find a resolution for your TMD.
Complimentary Consultations Are Available
Are you interested in TMJ/TMD treatment in Allen, TX or any of our other services? You can learn more about whether we're the right place for you without cost or obligation. We provide complimentary consultations for any of our solutions that you might be interested in.
If you would like to get in immediately without waiting, we can accommodate you. We have same-day visits available today. Contact our team now to schedule your time with us!
CONTACT US »

TMJ/TMD Treatment Allen TX | 469-617-6488