Teeth Whitening in Allen, TX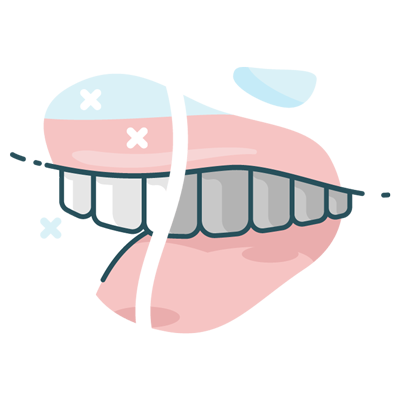 At Hill Dental Studio in Allen, TX, we help people every day who want to make an improvement to their smile. There's no better time to start on enhancing your appearance and your self-esteem. We can help you boost your overall oral health or reach a particular cosmetic goal. Teeth whitening is increasingly popular all around the world. It offers you a simple way to rejuvenate the way you look and love your smile again.
Our experienced team provides two different options for teeth whitening in Allen, TX. You can choose to have a single in-office procedure or a convenient take-home kit. Below, you can find the details about each of our whitening alternatives.
Philips Zoom's Powerful Results
Our in-office whitening is provided by the Philips Zoom system. Thanks to their advanced technology and dramatic results, it's asked for more than any other whitening brand. It delivers incredible results with light-accelerated technology. With variable intensity settings, it is clinically proven to whiten your teeth up to eight shades. Your procedure is completed in just 45 minutes.
Even patients whose teeth were severely stained can get results with Philips Zoom. Afterwards, you won't have to feel concerned about greater teeth sensitivity.
What to Expect With In-Chair Whitening
Your procedure is completed in just a couple of simple steps. First, we'll prepare your mouth by isolating the teeth, protecting the gums and soft tissues of your mouth. Then, we'll apply our professional-grade whitening solution. An LED lamp is used to accelerate the whitening process. We'll repeat the process three times, each session taking 15 minutes.
At the end, you'll have a post-treatment gel applied to teeth, protecting your enamel and reducing any sensitivity. When you leave, we'll give you custom-made whitening trays and a take-home kit. It's included in your treatment so that you can top up your results as needed.
Opalescence Take-Home Whitening
If you would like to gain professional whitening results without having to go to the dentists' office, this may be the ideal option for you. You can choose from four concentrations and flavors of melon, mint or regular. We're a provider for this advanced system that contains potassium nitrate and fluoride.
You can complete your whitening in as little as 15 minutes a day. Choose whether you'd like to do so during the day or while you sleep.
What to Expect with At-Home Whitening
From start to finish, there are just four simple steps involved in Opalescence take-home whitening:
Load your trays. You'll have custom-created trays that you apply your whitening gel into.
Insert your trays. Wear your trays for the appropriate amount of time depending on the concentration of your gel. We'll go over all the details with you so that you know what the safe timeframe is.
Remove your tray. Brush your teeth to remove excess gel, then rinse your mouth so that you don't swallow any excess.
Clean your tray. You can use a soft brush and water, then store the trays in the case that is included in your kit.
Get Started Today
Contact our team today to schedule your consultation for teeth whitening in Allen, TX! Same-day visits are available.
CONTACT US »

Teeth Whitening Allen TX | 469-617-6488