Root Canal Therapy in Allen, TX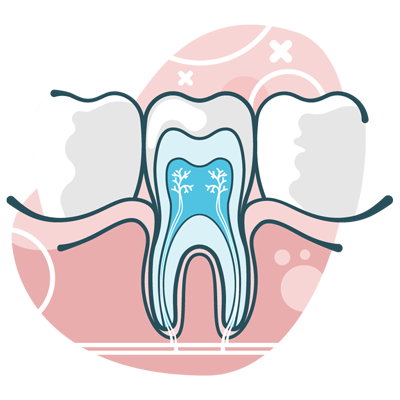 At Hill Dental Studio in Allen, TX, we want you to enjoy having great oral health. When you're confident in your smile, it shows to everyone around you. It's our goal to make sure that you love your smile and keep your teeth and gums in great shape. If you have concerns about an infection in the tooth, you may require root canal therapy.
Though you may think of the phrase "root canal" and assume there is pain involved, rest assured: today's root canal therapy is comfortable and efficient. Our experienced dentist is well-versed in providing this procedure to our satisfied patients.
Our Years of Experience
Dr. Hill has been in practice for more than 15 years. During that time, he has been an educator at the prestigious Las Vegas Institute and has mentored numerous other professionals. To stay informed on the most updated techniques within dentistry, he is a member of the Texas Dental Association, American Dental Association and is a Fellow of the Academy of General Dentistry.
This straightforward procedure will save your tooth from having to be extracted after an infection has set in. It will relieve any pain that you're in. We'll carefully remove any infection present, cleaning the pulp inside the tooth. Then we'll disinfect and shape the root canal, as well as apply a filling to seal the space off so that bacteria cannot reenter.
We'll evaluate your particular concern to make sure that you're a candidate for root canal therapy. You'll never have to worry about getting unnecessary treatment, as we put your needs at the forefront of all we do. We'll use advanced diagnostics such as digital X-rays to discover the best way to go about your root canal.
Once we've determined you require root canal therapy, we'll get started with this simple procedure. The first step is to make sure you're comfortably under anesthesia. We always offer nitrous oxide free of charge during your procedures. After the infected area has been cleaned, it's sealed off to diminish the chances of infection recurring. You'll receive a temporary restoration to protect your weakened tooth. Meanwhile, we'll send impressions of the tooth to our laboratory, where a crown will be custom-made for you.
When your crown is completed, you'll return for a follow-up. We'll remove your temporary restoration and cement the crown into place so that your tooth is stable and secure.
The majority of root canal therapy cases can be completed in our office. Should the occasion arise, we work with area specialists that we can refer you to. At your evaluation, we'll be able to let you know whether you require specialist care.
Complimentary Consultations Available
You may feel unsure as to which procedure is right for you. We're pleased to provide complimentary consultations. You can discuss your concerns with us, and we'll make our best recommendations to you on how to get started. There is no cost or obligation for this visit.
Would you like to learn more about whether you require root canal therapy in Allen, TX? Contact our friendly team today to schedule your visit! Same-day appointments are available.
CONTACT US »

Root Canal Therapy Allen TX | 469-617-6488