Restorative Dentistry in Allen, TX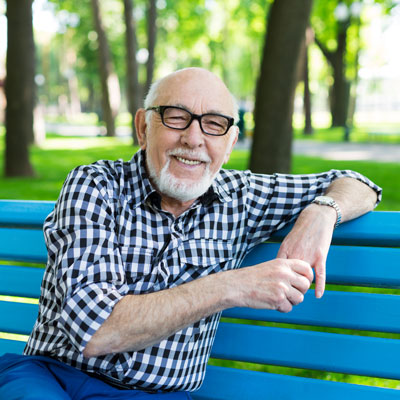 The Hill Dental Studio team in Allen, TX has years of experience in making sure that our patients love their smiles. It's our goal to improve and maintain your oral health for your lifetime. With our broad range of services, you can be sure that we have what you require to meet your particular goals.
With restorative dentistry, our aim is to address any damage that has been caused to your teeth. It may have been due to the wearing down of your teeth, a form of trauma, gum disease, decay or other factors. No matter what the source of your oral health concern is, we have the solutions to make sure that you get the resolution you need.
Our restorative dentistry services include
If a tooth has been decayed, you need to restore the health of your tooth. You can do so by using a filling, inlay or onlay. A filling is the most traditional option to address mild to moderate decay. We'll remove the decay, then place a tooth-colored material over the area. The material is shaped and hardened so that you can't tell it's there. An inlay or onlay is appropriate for a larger area of damage, and can either fit within the cusps of your teeth or over them.
While a filling is completed in a single visit, an inlay or onlay requires two, as your restoration is custom-created in our local laboratory.
Your teeth can lose some of their strength and stability for a variety of reasons. To restore your tooth's function and appearance, a dental crown can be used. A crown is a cap that goes over a tooth with a compromised structure. When placed, it makes your tooth strong and vital again. Your crown is fabricated to our exact specifications in our laboratory using only the highest quality of materials.
Have you thought about replacing your missing teeth? If you want a hassle-free tooth replacement, a dental implant is your best bet. In recent years, implants have become the gold standard in replacing teeth. They look perfectly natural and function just like a tooth should. You won't have to give it any special care. It's fixed in place, so there is no concern about removing it or buying the right products to maintain it.
A gap in your smile can be easily filled with a dental bridge. This restoration is made up of a row of crowns. The crowns on each end are attached to the teeth that are on either side of the gap. The middle crowns, then, are suspended into the open space where your teeth are missing. A bridge is permanently fixed in place. The only consideration is that you must carefully clean under and around your bridge. It is a simple, cost-effective way to restore your smile.
A denture is a tried-and-true, reliable way to replace missing teeth. A full denture can fill your upper arch, lower arch or both arches in your mouth. A partial denture will work around any healthy teeth that you have remaining, which you don't want to lose unless you absolutely need to. Your denture will be comfortable and snug-fitting so that you can speak and eat with ease.
If you have had extensive damage to your teeth and gums, you may require a personalized plan to restore your oral health. We can work with you on a full mouth restoration, which can involve any number of our services. We'll combine the solutions that are most suitable for you in reaching the best possible result.
Contact Us Today
Don't delay in getting the care you need. Contact Hill Dental Studio today to schedule a consultation for restorative dentistry in Allen, TX! 0% financing plans are available.
CONTACT US »

Restorative Dentistry Allen TX | 469-617-6488