Orthodontics in Allen, TX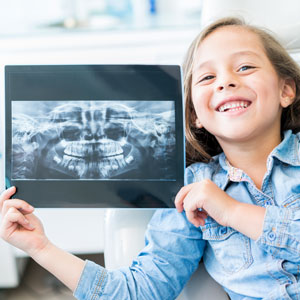 Are your teeth crooked or gapped? Perhaps you lack the self-confidence to smile because your teeth aren't as straight as you'd like them to be. At Hill Dental Studio in Allen, TX, we offer orthodontic options to help you achieve the beautifully aligned smile of your dreams.
Boost Your Self-Esteem
While orthodontic treatment can, of course, effectively straighten your smile, it can have a dramatic effect on your emotional well-being. When you have a beautiful smile, you'll likely have greater confidence. You will probably welcome having your photo taken. Smiling confidently in professional and personal situations also will make you appear more self-possessed and attractive.
With this type of clear aligner system, you don't have to wear conventional metal "train track" braces. You can inconspicuously straighten your smile with these removable and comfortable aligners. ClearCorrect aligners are made of high-quality polyurethane that resists cracking and staining.
The fact that ClearCorrect aligners are removable is a tremendous benefit. Imagine being able to eat what you want without having to worry about food particles getting stuck between teeth and arch wires. Maintaining your oral hygiene routine is a snap as well.
Invisalign consists of a series of several clear aligners custom fit to your teeth and smile, with the ultimate goal to improve the alignment of your teeth. Invisalign is often an ideal course of care for patients with gaps, bite problems, or slightly misaligned and crowded teeth.
Most patients come to us aware that Invisalign can improve the look of their smile, correcting crooked and misaligned teeth. We like to let our patients know that the benefits go far beyond that—and into improving function.
When should orthodontic treatment be started?

Whether you're a teen or senior, you're never too old to begin orthodontic treatment. However, if you start at a young age, your problems may be easier to correct. The American Association of Orthodontists recommends that a child who may require orthodontic treatment should come in for an initial consultation at about 7 years of age.
How can I recognize a potential bite problem?

If you have teeth that are protruding, crowded or erupting out of position, these are clear indications that you need treatment. If your teeth don't meet correctly when the mouth closes, or if jaws make sounds or shift as they move, this may also indicate an orthodontic problem.
How long will treatment take?

The length of treatment varies from person to person, but generally, the active stage of treatment (i.e., when wearing braces or other appliances) may take from 6-30 months. After that, a retainer is worn for at least several months or longer to maintain your results.
We Accept CareCredit
It's our belief that everyone should be able to access quality dental care. To ensure that you can get the dental treatment you need, we have partnered with CareCredit. Through this organization, you can apply for a payment plan with 0% financing. It takes just minutes to apply for it and be approved.
Are you wondering which of our options is right for your smile needs? Contact us today to schedule an orthodontics consultation with Dr. Hill in Allen, TX!
CONTACT US »

Orthodontics Allen TX | 469-617-6488