Oral Surgery in Allen, TX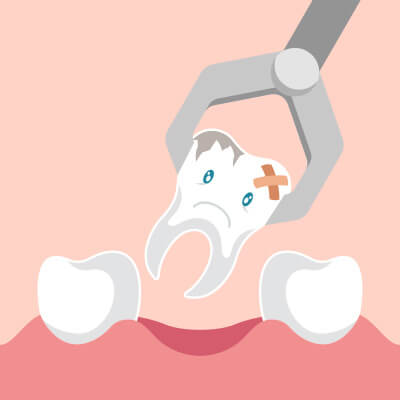 With years of experience, the team at Hill Dental Studio in Allen, TX are the experts to consult on your oral health concerns. We have the skill and knowledge to complete a broad range of procedures in-house. If you require oral surgery, you won't have to worry about being referred elsewhere to have your procedure done.
The oral surgery services we provide include routine extractions, wisdom teeth extractions and dental implant placement, which you can read more about below.
We seek to preserve your existing teeth whenever possible. There are some cases in which that may not be possible. If so, we can complete an extraction for you. We'll complete your extraction with efficiency and skill so that the process is kept simple for you. The situations in which you may need a tooth extracted include
A crowded mouth
Advanced gum disease
Before starting orthodontic treatment
Severe decay
You'll receive complete after-care instructions from us so that you recover quickly. You'll be able to return to your daily activities with minimal downtime.
Your wisdom teeth are the last to erupt in your mouth. They're also called third molars and are located in the back of the mouth. Since they're the final teeth that grow in, there may not be adequate space for them to come up. If so, we can perform an extraction.
If your wisdom teeth are impacted, we'll have to refer you to an outside specialist in our network of practitioners. Otherwise, we'll take diagnostics such as X-rays to determine the best way to proceed with your wisdom teeth extractions. We work quickly and carefully to make sure your extraction is completed with your comfort in mind.
A dental implant is the most advanced solution to tooth replacement that is available in today's modern dentistry. You can have the entire procedure for a dental implant completed at our office. We'll use advanced technology such as CT scans and computer-guided surgery to give an extra measure of precision to your surgery. When the site has healed, we can place the crown, bridge or denture on top of your dental implant.
When you think of oral surgery, you may assume that there will be discomfort involved. We have the options available to make sure that you can complete your procedure with minimal pain. Our sedation dentistry include local sedation, oral sedation and nitrous oxide. When required, we can bring in our anesthesiologist for intravenous sedation. Just let us know what your preferences are and we'll be sure to make the appropriate arrangements.
Complimentary Consultations Are Available
You may feel uncertain as to where to start when it comes to dental care. In such a case, you can meet with our dental team for a complimentary consultation. You can come in, sit down with us and discuss your concerns and needs. We'll make our best recommendations to you about how to proceed. The decision of whether to move forward is left up to you with no cost or obligation involved. Contact us today to schedule your consultation for oral surgery in Allen, TX!
CONTACT US »

Oral Surgery Allen TX | 469-617-6488