Gum & Tooth Recontouring in Allen, TX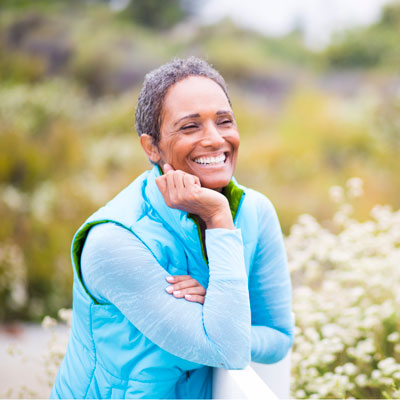 The team at Hill Dental Studio in Allen, TX is dedicated to providing the highest quality of dental solutions. No matter what your needs may be, we'll be happy to consult with you and determine how best to achieve your particular goals. Our experienced dentist has a deep understanding of every procedure we offer and how it may be able to help you. Once we determine how you would like to proceed, we'll create a personalized plan to get you the outcome you want.
If you look at your smile and feel that your teeth or gums could use improvement, you may be interested in gum and tooth recontouring. It's one of the many services offered at our practice. When completed, you'll love showing off your perfectly aligned smile. You may even feel a well-deserved boost to your self-confidence!
Not everyone is born with a perfect smile. If you show too much gum in proportion to your teeth, there are options for you to restore that ideal ratio. Gum reshaping, also known as gum recontouring, is a way for your gums and teeth to appear more even. If you have what is called a "gummy smile," you have too much gums when compared to your teeth, which can appear shortened or small as a result.
If your teeth don't look quite how you'd like, teeth reshaping may be the perfect solution for you. Misshapen teeth, long teeth or other problems can be evened out, making the alignment of your teeth and bite improved. Your teeth will be smoothed and polished to a luminous finish.
Often, our patients like to combine having their teeth or gums recontoured with cosmetic tooth bonding. During a cosmetic bonding procedure, we'll carefully apply resin to your teeth. We'll typically use several shades of resin, completing the procedure with the utmost care so that your bonded teeth look perfectly natural. They'll also match the rest of your existing teeth so that nobody knows you've had dental work done.
What types of problems can be addressed by tooth and gum contouring?
There are a range of issues that people can address with tooth or gum contouring, such as
Differently-sized teeth
Long teeth
Misshapen teeth
Pointy cuspids
Slightly overlapping teeth
Small chips in the teeth
Gummy smiles
How long will it take to complete my teeth or gum recontouring?

Your recontouring can be completed in a single appointment. The first step is to schedule a consultation. We want to make sure that teeth or gum recontouring is the most appropriate way to achieve your goals. If we feel that there are other options available to you, we'll be sure to discuss it with you so that you can decide how you would like to move forward.
When will I find out all the costs involved?

Since we create personalized plans, everyone's dental treatment plan is different. The costs involved in your plan will be detailed to your at your initial consultation. You'll know all the fees you'll be responsible for before moving forward.
Find Out More
Learn about how we can help you get the smile you've always wanted. Call us today to schedule a consultation for teeth and gum recontouring in Allen, TX! We have 0% financing payment plans available.
CONTACT US »

Gum & Tooth Recontouring Allen TX | 469-617-6488