General/Family Dentistry in Allen, TX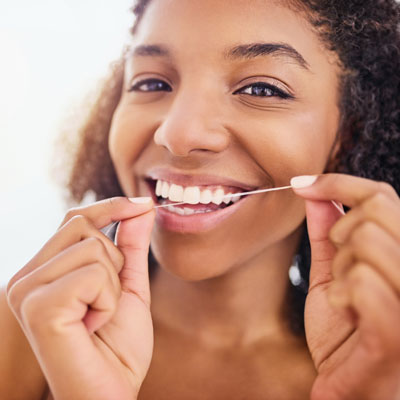 At Hill Dental Studio in Allen, TX, we provide comprehensive dentistry that might be a little different than anything else you've experienced before. We believe in the importance of education during your appointments with us. We'll take all the time necessary to walk you through what we've found, including on your X-rays. You'll gain a full understanding of any issues present and what options you have to address it.
You can then choose how you would like to move forward, knowing that you have all the information you need to make an informed decision. You'll find that we go in-depth and have an open line of communication with you to make sure that you receive the best possible care.
Our Many Solutions
Our range of general dentistry services include preventative care visits, custom sports mouthguards, grinding/bruxism treatment, oral cancer screenings and X-rays.
Our preventative care appointments take an hour. They're thorough and include:
An examination with a dentist
Oral hygiene instruction
X-rays
An oral cancer screening
A healthy mouth cleaning
We'll take the time to discuss cavity prevention and any other oral health concerns we identify. It's our goal to be proactive and make sure you don't encounter dental problems in the future. If you do, we can identify them and address them immediately.
We recommend that you see us twice a year to keep your mouth healthy. In some cases, it may be more appropriate to come in with a higher or lower frequency, depending on your needs. We'll be happy to discuss what we think is most suitable for you.
The World Health Organization recognizes the advantages of the award-winning VELscope® Vx. It is used to enhance our ability to see abnormalities in your mouth that may indicate a sign of oral cancer. Anytime you see the dentist or hygienist, we'll perform a visual screening. If needed, we can perform a more enhanced screening with this technology.
We recommend having X-rays taken of your mouth at regular intervals. On these images, we can see the areas between teeth that can't be seen during your visual examination. It allows us to identify concerns such as decay that can occur in these tight spaces. Our X-rays are fully digital, and we can also take panoramic X-rays.
Every athlete who participates in a contact sport deserves to have a custom-made mouthguard. With a snug fit, you can speak and feel comfortable when wearing your mouthguard. We're supporters of the Allen High School and have fit many of their athletes with our mouthguards.
Dr. Hill has a specialty in neuromuscular dentistry. The way that we approach treatment for bruxism is that we seek to discover the reason that you are grinding your teeth. Once we determine the source of your concern, we can prescribe the appropriate treatment for you.
Schedule Your Appointment Today
We provide same-day appointments in Allen, TX so that you can get the immediate attention you need. Call or email our friendly team today to schedule your visit with us!
CONTACT US »

General Dentistry Allen TX | 469-617-6488