Full Mouth Restoration in Allen, TX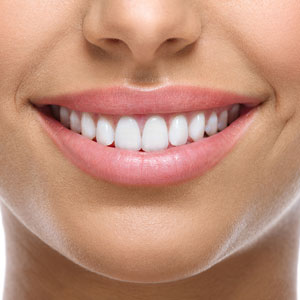 The experienced team at Hill Dental Studio in Allen, TX is here to make sure that you love showing off your smile. No matter how long it may have been since your last dental visit, we'll provide you with the judgment-free care that you need. If you require more complex dental work, a full mouth restoration may be the most appropriate option for you.
Also known as a full mouth reconstruction, a full mouth restoration involves the restoration, rebuilding or replacement of most or all of your teeth. It can involve procedures such as
Bridges
Crowns
Dental implants
Dentures
Fillings, inlays and onlays
Root canal therapy
TMJ/TMD disorder treatment
Tooth and gum recontouring
Veneers
We work in a partnership with our patients to create their full mouth restoration. That means you have a say in each step of the process from start to finish. Each restoration is customized to the individual. What is involved in your restoration won't be like anyone else's, as your dental needs are completely unique to you.
Am I a candidate for a full mouth restoration?

If you have multiple concerns and require more complex dental work, it may be perfect for you. It is appropriate for teeth that are missing, decayed, broken or cracked. You may have also had a type of trauma or accident that left you with compromised oral health.
How long does it take to complete a full mouth restoration?

The timeframe for your treatment will depend on what you wish to do. We can complete multiple procedures at once if you desire. Your treatment can also be spaced out if you would prefer some time in between each procedure.
Do you have sedation options?

Yes. We have local anesthesia, oral sedation and nitrous oxide available to you. If you would like to have intravenous sedation, we can complete it in the office with a qualified anesthesiologist. We want you to be completely comfortable when you have any procedure completed with us.
How do I learn more?

The first step is to give us a call and schedule a consultation with our dentists. You'll meet to discuss what you'd like to do and which of our solutions is most appropriate for you. Then, you can decide how to get started!
When we first sit down with you, we'll discuss what your goals are in making a change to your smile. We want to discover what your highest priority is. You may be most interested in longevity, cosmetics, function or comfort. It's our aim to make sure that we know exactly what you would like to achieve, then making sure that we get there in the most effective manner possible.
CareCredit Financing Available
There are financing options available through CareCredit. You can get the dental care you need with a flexible payment plan including 0% interest. The application and approval process takes just minutes to complete!
We're available to meet with you for a complimentary consultation. Contact our friendly team today to schedule an appointment to discuss your full mouth restoration in Allen, TX! If you would like to get in immediately, we have same-day visits available.
CONTACT US »

Full Mouth Restoration Allen TX | 469-617-6488