Emergency Dentistry in Allen, TX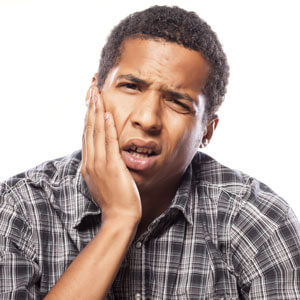 The Hill Dental Studio team in Allen, TX is dedicated to providing outstanding dental care to everyone in our community. With our years of experience and extensive training, you can feel confident that we have the solutions and knowledge you need to reach your goals.
Life can be full of surprises. They may not always be pleasant, especially if they involve some form of trauma. If you have had a tooth knocked out while playing sports, you've fallen and chipped a tooth or another accident has occurred, we can help you. You can even experience a dental emergency from something as simple as biting hard food. You may not even feel that you've done anything to cause the emergency. We'll provide you with the immediate attention you need to resolve your situation.
What is a Dental Emergency?
Often, our patients contact us feeling uncertain as to whether they have a dental emergency. There are some common situations that qualify as emergencies and require an appointment with a dental professional:

Lost teeth
Chipped teeth
Fractured teeth
Broken teeth
Lost crowns or fillings
Broken dentures
Why You Need Immediate Attention
It's always better to call us and not need to come in than to avoid contacting us because you're not sure what to do. We'll provide you with our best advice on how to proceed.
If you were to ignore your emergency situation, the chances are good that your problem can become more complex and costlier to treat. You may require more extensive treatments, which adds up to a bigger investment of your time and money. Your best bet is to get the care that you need right away. We can evaluate you, relieve any pain you're in and provide the treatment to resolve your emergency.
Current Patients Enjoy 24-Hour Emergency Care
Are you a current patient with us? If we have seen you before, then you can get attention for your dental emergency at any time. We're here for you 24 hours a day.
Emergency Dentistry for Children
Adults aren't the only ones that can experience a trauma or accident that affects their oral health. Children may also have a dental emergency, particularly from a fall on the playground or while playing sports. We're pleased to provide emergency care for all ages, including kids.
We Accept CareCredit
We believe that everyone should be able to access quality dental care. To ensure that you can receive the attention you need, we have partnered with CareCredit. Through this organization, you can apply for a payment plan with 0% financing. It takes just minutes to apply for it and be approved.
Complimentary Consultations
Would you like to learn more about whether we can help you without incurring costs? We provide complimentary consultations for all of our services. You can come in for a brief appointment and speak with one of our dentists without any obligation. It will be up to you whether you would like to move forward with any treatment.
Get the care you need. Contact our team today to schedule an appointment for emergency dentistry in Allen, TX!
CONTACT US »

Emergency Dentistry Allen TX | 469-617-6488